Otis House
If Walls Could Talk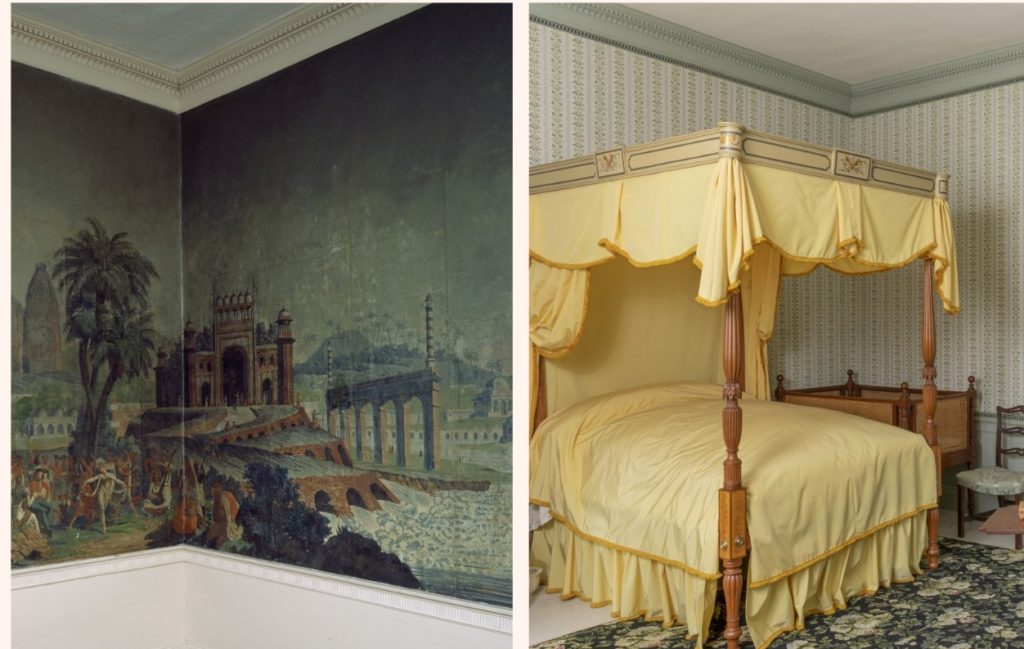 In the 1960s, Sally Otis's bedchamber was the office of Historic New England president and noted historian Abbott Lowell Cummings. During this period, Historic New England installed a salvaged wallpaper showing idealized views of the Pacific Islands as described by explorer Captain James Cook.
Years later, In order to show a more accurate Otis-era bedchamber, Historic New England covered the scenic wallpaper with a protective wall material and covered it in reproduction wallpaper based on a sample that had been found in the Otis House. This allowed for the preservation of the scenic wallpaper in situ.
Today, lifting the bed hangings at the head of the bed reveals that the scenic wallpaper is still very much intact.