Otis House
Harriet Hunt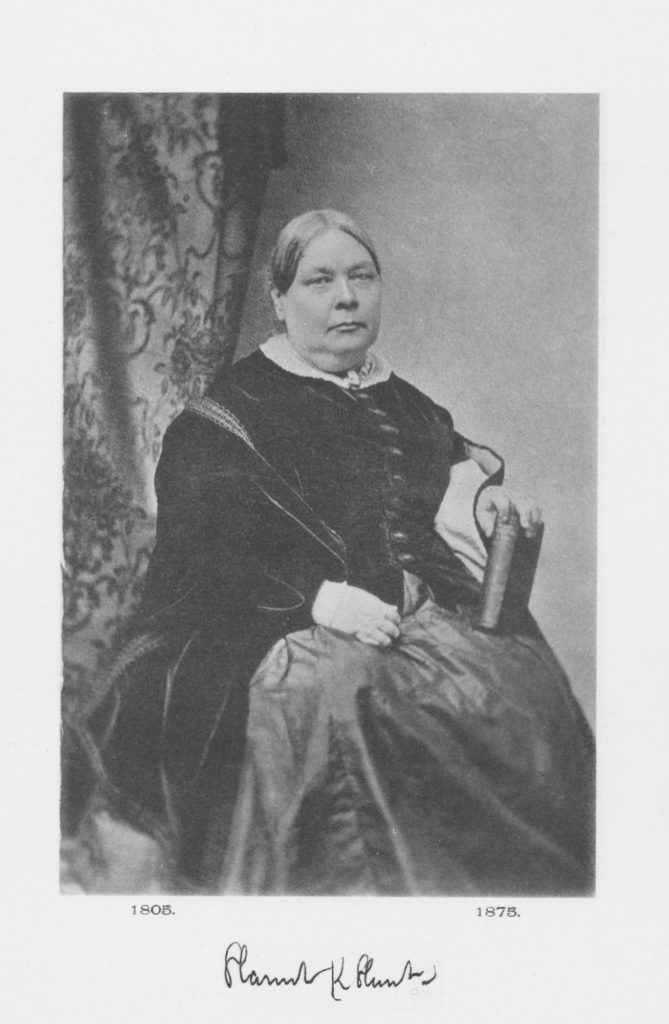 Harriot Hunt was a young teacher living in the North End when she came to see the Motts about her sister, who was ill.  The Motts visited Harriot's sister, and then asked Harriot to come work for them at their clinic in this house.  Eventually, Harriot, her mother, and her sister all lived at the Otis House, in adjoining rooms .
The Motts apparently cured Harriot's sister, and this inspired Harriot, to study medicine.  She went on to become one of the first female physicians in the country.  She was the first woman known to have applied to Harvard Medical School, a popular lecturer on women's health issues, and a leader in women's suffrage.  She considered herself wedded to her profession and even wore a ring to symbolize her devotion.  She often courted controversy by delivering public lectures designed to teach women about their own bodies.

A nineteenth century biography described Harriot Hunt's career choice:  "With no professional support…she launched from the safe harbor of domestic privacy and social protection upon an untried sea of responsibility and public scrutiny…" Harriet Hunt wrote an autobiography in 1856.