Otis House
Patriots and Loyalists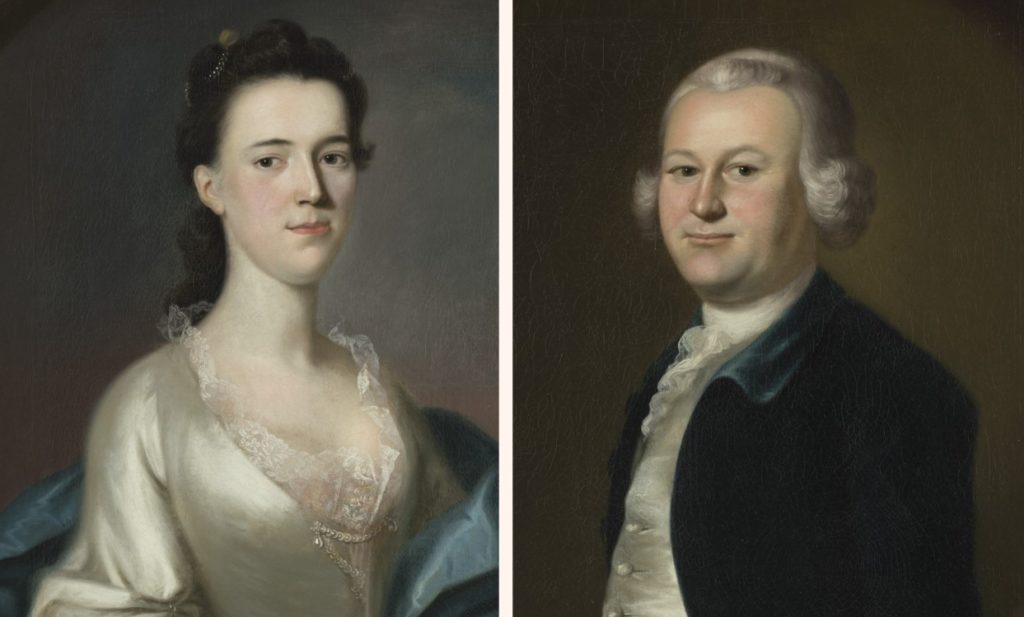 By all accounts, Sally and Harrison Gray Otis were politically united, and the Otis family never waivered from the patriot cause. But family politics before, during, and after the American Revolution were often divisive. The portraits of Ruth and James Otis, Jr. (Harrison's aunt and uncle) that hang in Otis House's dining room portray a seemingly happily married couple. But in reality, political views between this husband and wife were bitterly divided. James was a lawyer, political activist, legislator, and advocate of views that supported the American Revolution. Ruth, on the other hand, was a staunch Loyalist, which placed her on the opposite end of the political spectrum. A blow to the head during a dispute with a crown official led to James, Jr. becoming increasingly "irascible, unbalanced, and agitated," until his untimely death in 1789 when he was struck and killed by a bolt of lightening.
Another cause of uneasiness in the Otis family was the growing toryism of Harrison's maternal grandfather, Harrison Gray. His continual support of the British Crown eventually forced him to flee the Colonies, resulting in exile, permanent separation from friends and family, and the confiscation of his property. Though recovering Tory assets was a delicate business, Harrison persisted out of a sense of loyalty and family duty, and was successful in saving more from his Grandfather's fortune than did any other agent of a Boston loyalist.
Mercy Otis Warren (Harrison's aunt, and sister to James Otis, Jr.) was a gifted playwright, poet, and historian who symbolized and promoted the ideas and principles upon which the United States was established. Her most seminal work, History of the Rise, Progress and Termination of the American Revolution, was one of the first comprehensive histories of America's fight for independence.