Otis House
First Impressions are Everything
The Front Hall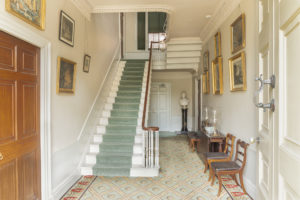 The massive front entry hall greeted visitors when they entered the house. The high ceiling, the large and graceful staircase, the fancy plasterwork at the cornice, and the many paintings and engravings hanging on the walls were meant to impress. In spite of its grand appearance, visitors did not spend much time in the hall in the cooler months, as it was unheated. Otis made sure that the scale was so large so that visitors would be suitably impressed during the few moments they spent there. On a more practical level, the hallway was also used for storing extra furniture. In the Otis hallway are side chairs and a section of the dining room table. Storage space was desirable because furniture was often rearranged to fit the changing uses of each room.
Architecture as Expression
It's in the Details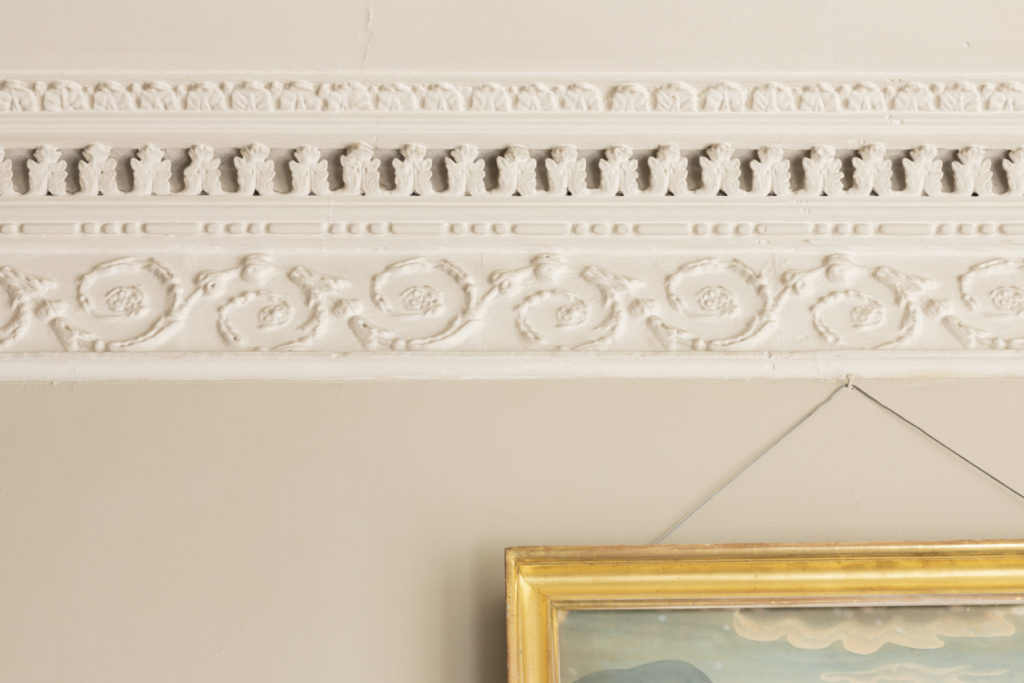 The Federal style, as illustrated by the Otis House, is characterized by flat, crisp, elegantly proportioned exteriors, to which brick construction like that of the Otis House was especially suited; and by decorative embellishment, both on the interior and exterior, with delicate ornament of classical inspiration.
The house's ample and impressive central hall, with it delicate plaster cornice, sweeping staircase, Palladian window on the landing, and grand entry with sidelights and fanlights, set a tone of elegance and grace for the interior of the house.